Croatia
In Croatia, sign language interpreting is available only on one of the national television broadcaster programmes, HRT4 (Croatian radiotelevision).
Croatian Deaf Association tried to arrange that a sign language interpreter is present when the Civil Protection Directorate gives its statements, but it was only possible for 2,5 days. As the situation escalated the authorities made a decision that only one camera can record their statements, the one from HRT (national television broadcaster) and so they "banned" the sign language interpreter on sight.
Now all other television broadcasters and platforms get the recording from HRT. Some use the recording with a sign language interpreter that is in HRT studio, and some use the recording without the interpreter.
Together with the Croatian Association of the DeafBlind Croatian Deaf Association has sent a joint statement-request to them to have a sign language interpreter on sight.
Croatian local member Associations are also doing their best to have a sign language interpreter on sight when Local Civil Protection directorates give their statements. Those statements are shown on local televisions, for example in Istra, a sign language interpreter is on sight
Croatian Deaf Association also had a problem with subtitling the news. Only HRT does that. They have sent Croatian Deaf Association an email that due to the situation concerning COVID-19 the division that does subtitles will be closed and won't be working until further. Croatian Deaf Association has immediately sent their concerns to both HRT and Croatian Government. The letter was taken seriously and the next day the division for subtitles started working again.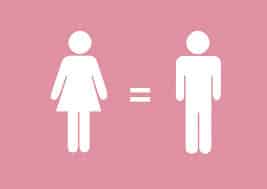 EUD is determined to keep advancing gender equality and tackling multiple and intersecting discrimination, as