Hungary
At first, broadcasters excluded sign language interpreting but the national TV kept the option of having interpreter on it. So therefore the Hungarian Deaf Association sent a plea to the rest of the broadcasters about the inclusion of the sign language interpreter.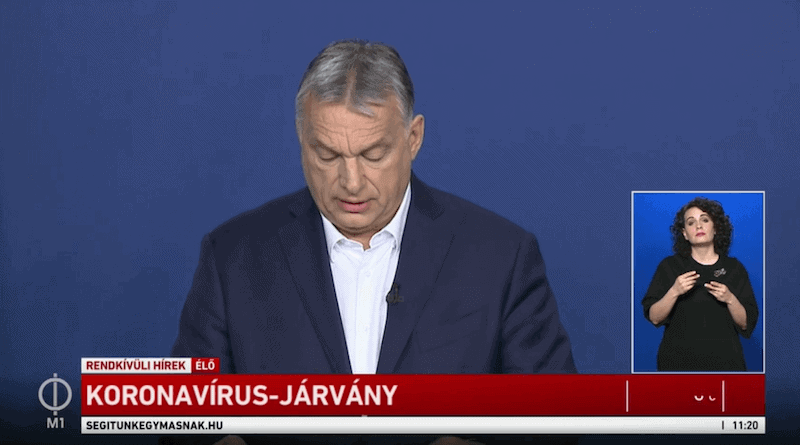 The government decided to close the press conference and to proceed with a virtual press conference where the interpreter is in the frame so all the broadcasters have to release that without any other options.
The press conferences of the Operational Group set up for the corona virus have been accessible for deaf and hard of hearing people in sign interpretation, since the 6th of March. On TV channel M1 automatic subtitles can be added to the news. SINOSZ requested Hungarian Sign Language interpretation from Hungarian COVID-19 Emergency Operational Board in the Ministry of Interior. Now a team with 10 very experienced Hungarian Sign Language interpreters plus one coordinator for this service are being formed – they work every day and are paid by the Ministry of Interior. Ente Nazionale per la protezione e l'assistenza dei Sordi – Onlus (ENS) Italian National Agency