Malta
Governmental televised statements are interpreted into Maltese Sign Language (Lingwa tas-Sinjali Maltija / LSM).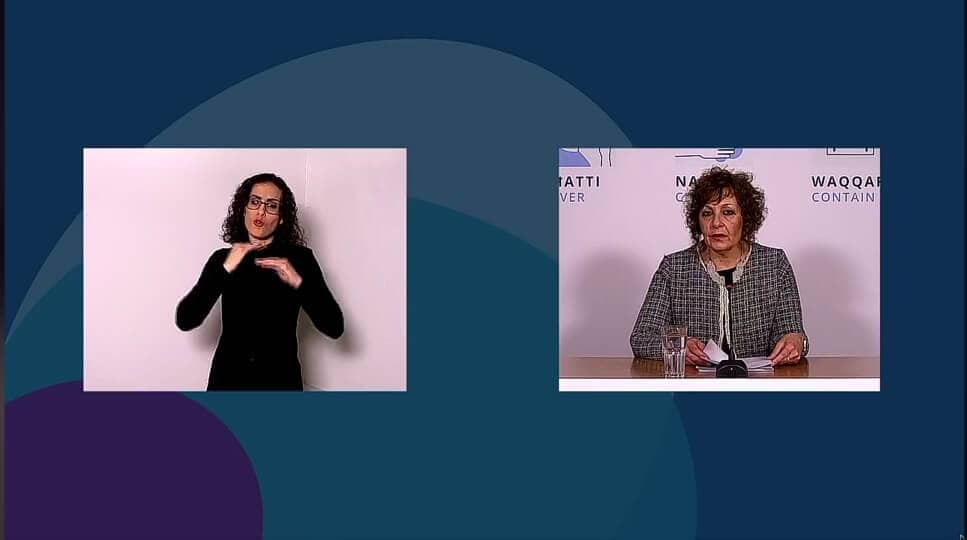 There are two types of interpreted press conferences:
The Health Authority's daily press conference by the Superintendent of Public Health. This is interpreted daily and is live. It also includes the questions asked by the journalists and the answers. Picture attached.

The press conference by the Prime Minister (not daily). The interpreters send us an interpreted summary with the main and important points which we publish on our social media platforms. We agreed with this due to the very short notice of the press conference. The summarised version is also easier to understand and easier to share.
The interpreters also translated the COVID-19 leaflet in Maltese Sign Language (LSM) which the general public received by post.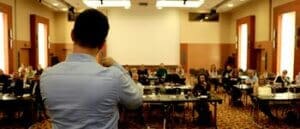 EUD workshops focus on various topics important for the deaf community. The aim of the