Netherlands
The press conference about Covid-19 of the Prime Minister has included sign language interpretation for the first time.
The very first press conference didn't include the interpreter. After some organisations contacted the Ministry and the TV channel to ask for interpreters, an interpreter was hired for every press conference to provide information live in Dutch sign language.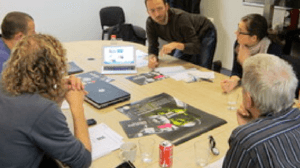 This is an example excerpt that can be filled in by the Editor on page. You can find this by clicking on this page in WordPress and writing the excerpt on the sidebar.