Portugal
The Portuguese Government holds daily press conferences with daily updates on the COVID-19 pandemic situation with representatives of the General Board of Health and the Ministry of Health.
In addition, the Portuguese Government also issues communications and information on the state of emergency in Portugal and measures to be applied. These press conferences and announcements are broadcast on the various Portuguese television channels. Initially, these broadcasts had not ensured the presence of an Interpreter, having we alerted to the informational/communicational need of Portuguese Deaf People. Therefore, the government started to ensure the daily presence of a Portuguese Sign Language Interpreter in these official conferences and announcements.
In addition, television channels continue to ensure the interpretation in Portuguese Sign Language of daily information programs.
FPAS, the Portuguese NAD, continues to work with the Government to ensure the informational and communicational accessibility of Deaf People to all areas, especially in this critical phase.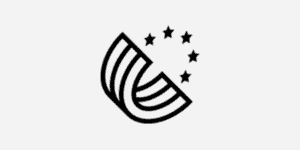 https://vimeo.com/488295315 EUD is pleased to share with you the agreement of co-financing, by the European