EUD is pleased to share with you the agreement of co-financing, by the European Parliament, on citizens' engagement action in the framework of the work programme for the grants in communication 2020-2021 which will run from January 2021 to June 2022.

The aim of this Communication Project called Accessible democratic processes for all: leave no one behind the European Parliament, is to make the European Parliament's communications on the post-COVID-19 recovery plan more accessible for the deaf Europeans and enable their full and equal participation in the EU. Including increasing deaf citizens' awareness of the role and democratic values of the European Union by promoting strategic engagement with the EU.

For a year and a half, in collaboration with the European Parliament, EUD will address 4 relevant topics in the framework of the post-COVID-19 recovery plan through accessible videos in International Sign, accessible webinar, and interview with MEP.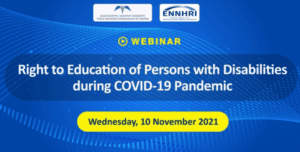 On the 10th of November, the EUD attended an online webinar entitled 'The Right to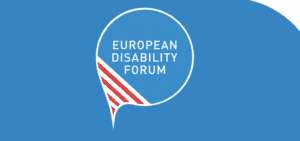 On 7th of October 2021, the EUD attended an event hosted by the European Disability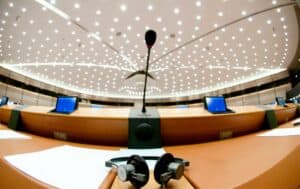 On the 28th of January EUD followed a joint hearing on "Consequences and lessons from the